An Art Project in August—Free Family Fun—Part 1
Is the heat keeping your kids indoors at the end of the summer? Need a fresh idea to keep the kids busy?  Here's an art project that is fun and easy and can be easily adjusted up or down in difficulty depending on the age and ability of each child.
You will need:
a few sheets of plain white paper
some colored paper or construction paper
a pair of scissors
a glue stick
This project is very easy for school-age children.   Three and four-year-olds may need you to help with cutting.  You can draw a shape and let them cut on the lines if they know how to cut with scissors.
1.  Create a border for the picture by drawing a text box on the computer and printing it out on a piece of plain white paper.
2.  Ask your children to think about what kind of picture they would like to make.
3.  Let them cut out some geometric shapes from the colored paper.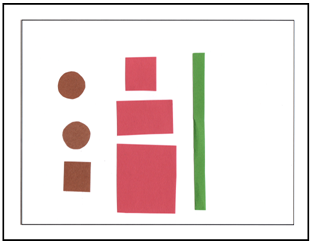 4.  Your children can arrange the shapes on a piece of paper until they like the way the picture looks.
5.  Then they can glue the pieces onto the piece of paper that has the border printed on it.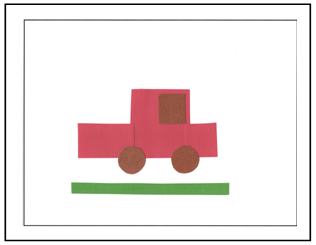 Older children may want to make pictures that are more complex.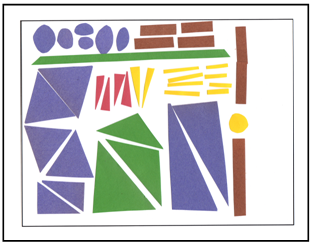 They might also want to include background images in their picture.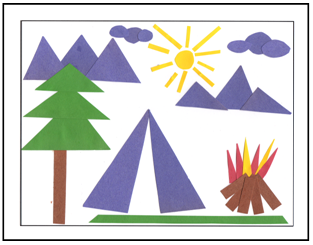 Find a place to display your child's completed artwork so you can enjoy it!