Beginning Preschool—Learning Shapes
You may want to teach some basic shapes to your younger preschoolers as well as teaching them color names. As I mentioned in the previous blog, it is better to teach one at a time than all of them at once, to avoid confusion. You might like to post them on the refrigerator. Ask your child several times a day to tell you what the name of the shape is.  If she cannot remember it, just tell her what it is and ask her to repeat the word after you. Keep your teaching informal and just do it for fun.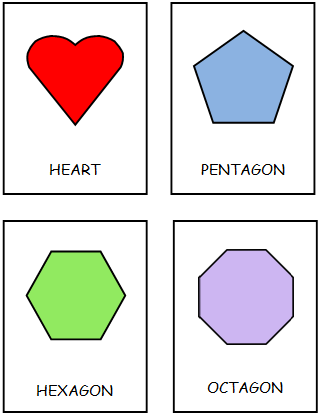 Don't miss out on these FREE Learning Shapes Flashcards! You can get them here.

If you missed the previous offer for the FREE Learning Colors Flashcards, you can get it here.