Make Your Own Magnetic Letter Tiles

A while back I wrote about teaching students how to spell. The easiest way to teach spelling is in connection with reading, so children should be learning to spell the same words they are learning to phonetically decode. Spelling is a lot more fun if you teach it with a hands-on activity. My spelling game includes a list of very simple words for a student who is just beginning to read, but you can adapt it to any phonetically regular spelling list. A side benefit to this game is that your child is also gaining phonemic awareness while playing around with spelling. You can read the blog and get the spelling game here:   https://soundbytesreading.com/blog/spelling-for-beginning-readers-part-3/
Recently I was channel surfing and ran across a great idea.  The TV channel was ION Life and the program was "She's Crafty" featuring Wendy Russell (11-14-2013).  I could not find a link to the specific program—but I'll describe the quick and easy craft project she demonstrated that you can use to make magnetic letter tiles for spelling.
Use the letter tiles from an old Scrabble game for this craft.  Purchase a roll of Roll-N-Cut Flexible Magnet Tape (cost is around $6). It has an adhesive backing so it's really easy to attach to the letters.  Cut off squares the size of the letter tiles and attach them to the back of the Scrabble letter tiles.  Now you have inexpensive magnetic letters for your kids to play with and learn to spell with (all capital letters).
Put the magnetic letters on the refrigerator and help your kiddos learn to spell while you cook. I've included some lists below to get you started. One list is for first graders, the others for second and/or third graders. The target spelling pattern is underlined in the first word in each list. Use whatever works at your child's spelling level.  Have fun playing around with spelling!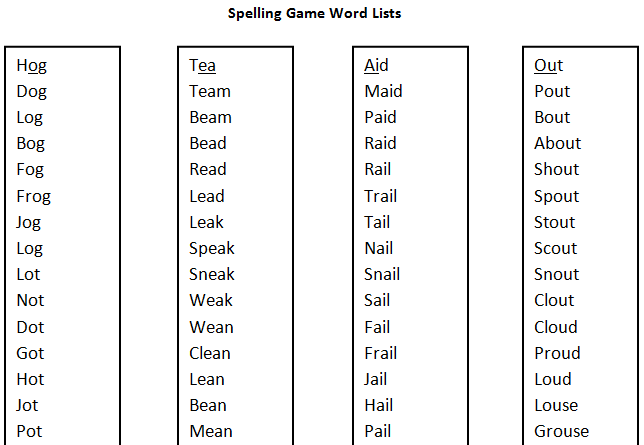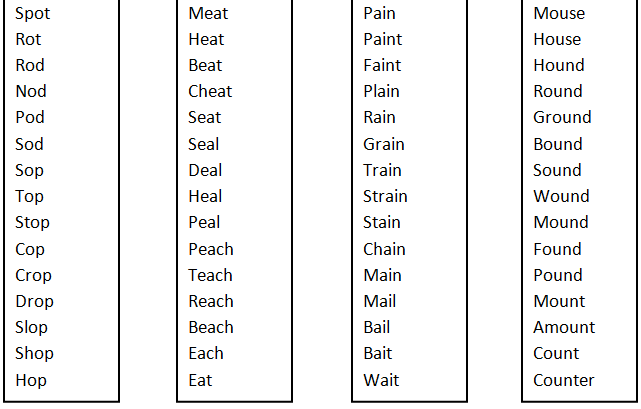 ]
Print a PDF copy of the Spelling Word List here:
https://soundbytesreading.com/files/Spelling-Game-Word-Lists.pdf