Reading Aloud to Children—Inspiring a Desire to Read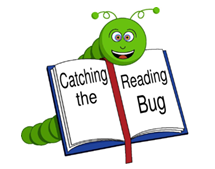 Children learn so much from being read to and they love to hear stories read over and over again.  It helps to develop their imagination in a way that viewing TV or playing games on the computer can never do.  When I was young, my siblings and I listened to books that were read aloud on a PBS radio station after school and I still remember some of the stories we heard.
Even very young children enjoy books.  With our own children, we just talked about the pictures in the books at first, and then, as their attention span increased, we began to read the stories to them.  We accumulated many wonderful books over the years and some of them were so well loved that we still quote lines from the stories to one another on occasion.
Reading aloud to your children is not a guarantee that they will learn to read without difficulty, but they will develop a far richer vocabulary which has been shown to be a factor in raising reading achievement.  They will also develop a broader, more colorful imagination which will be very helpful to them when they are asked to write creative stories of their own in school.
You can inspire your children to want to learn to read by reading delightful stories aloud to them often. Let them see that you enjoy reading their books to them—and that you also enjoy reading books of your own.
While you read together, teach your toddlers how to handle books properly so that they, and you, will enjoy your wonderful books for many years to come. Recently, eNannySource posted a helpful blog with tips on teaching children how to handle books as well as some additional teaching tips.  You can read it here:   http://bit.ly/15lNtIY
Next week I will post my top 10 favorite books for toddlers—and then a top 10 list for preschoolers and kinders.  Enjoy reading aloud with your kids!