Reading for Pleasure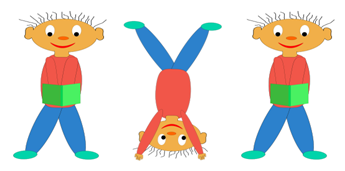 How many students spend any significant amount of time reading for pleasure?  How many students spend a great deal of time playing computer games?  Are our children experiencing the joys of reading for fun—or do they read only what they are forced to read in order to get their schoolwork done?
Some schools have created a "Reading for Pleasure" elective course which has proven to be very popular.  This shows that kids ARE interested in reading for pleasure, but they may not be interested in reading and analyzing the traditional books that are assigned in English/Language Arts courses.
We know that students first need the tools to decode words quickly and automatically. Only then will they will be able to think about and enjoy what they are reading.  Reading books also expands students' vocabulary acquisition.
Once students can read well, we can help them learn how to choose books that will be entertaining or educational or both.  You might even consider reading the same book your child is reading so that you can discuss the stories together.
Step 1:   Teach students how to decode phonetically.  This requires a strong phonetic reading program for beginners or an effective phonetic reading intervention for struggling readers.  Chose a program (such as Sound Bytes Reading) that includes decodable stories  that match the phonics instruction so your student will get plenty of reading practice at her instructional level. Once students are strong readers, they can go on to the next step.  If an older student is a struggling reader, you might consider reading interesting books aloud to him/her so that   he/she will have the benefit of the exposure to enriched vocabulary while he/she is still learning how to read.
Step 2:  Find out what your students are interested in and then provide books on those subjects.  My kids loved reading DK Eyewitness books which have a lot of interesting pictures as well as text. You can find many interesting fiction or nonfiction books at various reading levels at your public library.
Step 3:  Broaden your students' horizons by pairing fiction with nonfiction books.  So if your child is interested in dogs and reads at about a 3rd grade level, he could read "A Boy in the Doghouse" paired with the DK Eyewitness book, "Dogs." At a 4th-5th grade level, a child might enjoy reading "Henry Huggins."
At the high school level, look for nonfiction biographies to pair up with students' history lessons.  Reading "A Long Way Gone" or "First They Killed My Father" will educate students about the difficulties faced by real people who have lived in war-torn countries. This kind of paired reading can lead to some very interesting discussions and a much broader view of the world we live in.