Sound Bytes Reading: Top Ten Blogs in 2013—Part 2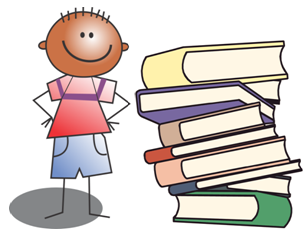 6 – Diagnosing Children with Reading Problems
This blog post will begin to address the difficulties of struggling readers and how parents can begin to understand the problem and help their students.  Reading can break down at any of these points when students are not explicitly taught the sound patterns in English.  We will cover each step in the next few blog posts.  Part One in a Series of Five:  http://bit.ly/10jioWR 
7 - Preparing Young Children to Learn
What makes children ready to learn? What can parents do to help prepare their children to learn?
Whether your children will be attending school or are homeschooled, they need to be prepared to learn.  Being prepared to learn involves many things.  This includes developing self control, learning to pay attention, managing your time so you can get assignments done, and a willingness to co-operate with others and take turns.  Educational leaders have labeled these things as "soft skills." Read more here: http://bit.ly/14t04Li
8 - Preparing to Learn—Teach Children How to Clean Up
Children appreciate cleanliness and a sense of order in their lives—but they don't usually know how to achieve it. It is our job to teach our children how to clean up after they play and how to keep their things organized so they will be prepared to learn when they begin school. Read more:  http://bit.ly/15dX8Pm
9 - 12 Great Activities to Help Prepare Young Children for School
Child's play is really child's work.  You can easily provide your children a wide variety of fun activities that will help them develop small motor coordination and finger strength and dexterity. This will also help them be well prepared for school activities. Here is a list of 12 activities that can help your older preschoolers develop their skills and prepare them for more formal learning.  Read more:  http://bit.ly/11wo55q
10 - Why Is Reading So Difficult For My Child?
Does your child frequently guess at unknown words by saying another word that has the same beginning letter? Does your child look at the pictures for clues?  Were you told he/she has "eye-tracking" problems? After reading a passage, is your child unable to tell you what it's about (low comprehension)?  Does he/she have problems with fluency (not reading smoothly)?  But this same child may be a whiz at math, easily remember in detail anything that you read aloud, and be highly skilled in other areas.  Why does your child have so much difficulty with reading?  Read more:  http://bit.ly/1a092nC
Bonus: You Can Teach Your Struggling Child to Read – Now!
Is your child a struggling reader?  Have you tried to help your child learn to read and it just doesn't seem to click?  Learning to read does not come easily for many children, so you are not alone.  Many people will tell you that your child just needs to wait longer—but for most kids that's just not true!  You can help your child become a strong competent reader.  Read more:  http://bit.ly/1c0a81z