Thanksgiving Turkey Art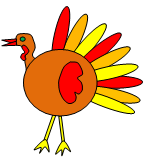 Here's a really easy Thanksgiving project for your kids of all ages! Cut out the shapes ahead of time for your preschoolers if necessary. Draw the shapes onto construction paper or any type of colored paper. Let kindergarteners use safety scissors to cut them out themselves. The pieces do not need to be perfectly shaped to create this project. If you want the finished project to fit on an 8 ½ by 11 sheet of paper, the feathers can be about 3-4 inches long, and the body about 4 inches across.
Draw a small circle in the very center of a plain piece of paper and let your child use a glue stick to glue the feathers part way around the circle. Glue on the body shape next, overlapping the wings just a bit, then glue on the head, wing, legs, etc.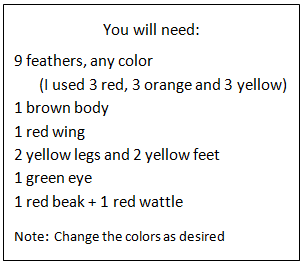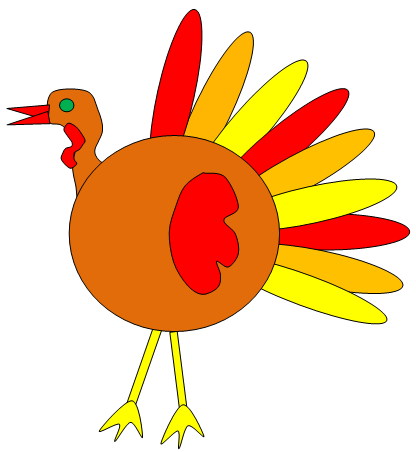 Have a very thankful Thanksgiving!